Adapt or step aside, Xbox and PlayStation, there's a new form of entertainment that's on the rise.
Virtual reality. For some it might well be an absurdly expensive buzzword, yet another gimmick technology fad that will disappear soon enough like Facebook 'Home' or the ill-fated Microsoft Zune. However, for others this prosperous tech is a gateway to the future of how we as people consume content and discover information.
Perhaps this is why businesses like VRoom Glasgow are on the rise in terms of popularity, giving people the ability to discover this relatively new experience without shelling out thousands of pounds on expensive, top of the range VR equipment. Though is VR just as dear as everyone still assume(s)?

Well, it isn't quite as true anymore. In recent years we have seen perhaps the fastest rate of growth in technology ever, something that is speeding up with each passing moment. If you think back to a mere 20 years ago Facebook did not even exist. In fact, the very concept of social media was still beginning to form into how we see it today; the same super speed of development is also true of virtual reality.
No longer is the technology confined to extremely expensive developer kits, as the price has dropped the more the software has become widely available. A standard Oculus Go headset, an entry-level piece of equipment that, most importantly, doesn't require a computer to run, would set you back £200.
Considering the more expensive variants this is actually a rather decent price. To recreate a 'VRoom style' experience, with similar equipment to what they use, you would be looking at £1300 or more; that's not even taking into account the costs of a computer powerful enough to run the software. In reality, £30 for you and two friends to experience a guided whack of what virtual reality can offer isn't too bad a deal at all.
While the Oculus Go equipment is a significant jump down in price, it may still prove to be just out of the reaches of those who would prefer an entire games console for that sort of money.
Fortunately, there are many other ways you can experience the wonders of virtual reality from your very own pocket. The ability to scale the software has been a revelation to developers, with most modern phones (iOS or Android) coming equipped with the ability to run VR apps in-built.
Samsung themselves offer their own dedicated VR Gear and motion controller, which only costs around £100, half the price of the Go. Going off the beaten track, and even cheaper than that again, you could find yourself a decent off-brand headset online for as little as £20, surely a much more appealing offer for those on a tight budget. Though in the immortal words of Billy Mays: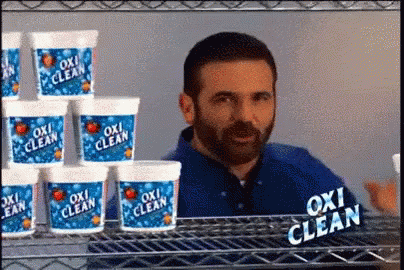 If the thought of buying off-brand just doesn't appeal to you, there is an even cheaper VR product offered by tech giants Google that is sure to float everyone's proverbial boats. The Google Cardboard is exactly as it describes: allowing 'everyone to experience virtual reality in a simple and affordable' way.
For as little as a fiver, you can buy a little cardboard mock-up of a headset that you can use with your phone to view content in full virtual reality. While it might not offer you the proper, immersive experience that full head-rigs and motion-tracking technology can give you, it's certainly a very cheap way to discover a new technology hands-on.
As virtual reality becomes more widely used throughout society, whether through education or for medical purposes, undoubtedly we will see the prices continue to drop as more consumers switch on to the technology and increase public demand.
So perhaps now, more than ever, is the best time to give such an experience a try. Whether from your phone, or visiting VRoom Glasgow, you're sure to find an experience that is quite literally out of this world.
By Daniel McMillan.